TAKE YOUR PARTY TO THE NEXT LEVEL
The best party and event entertainment around! Highly interactive walkabout entertainment, this robot captures the attention of everyone in the room as they roam during your event/party interacting with everyone whom they encounter.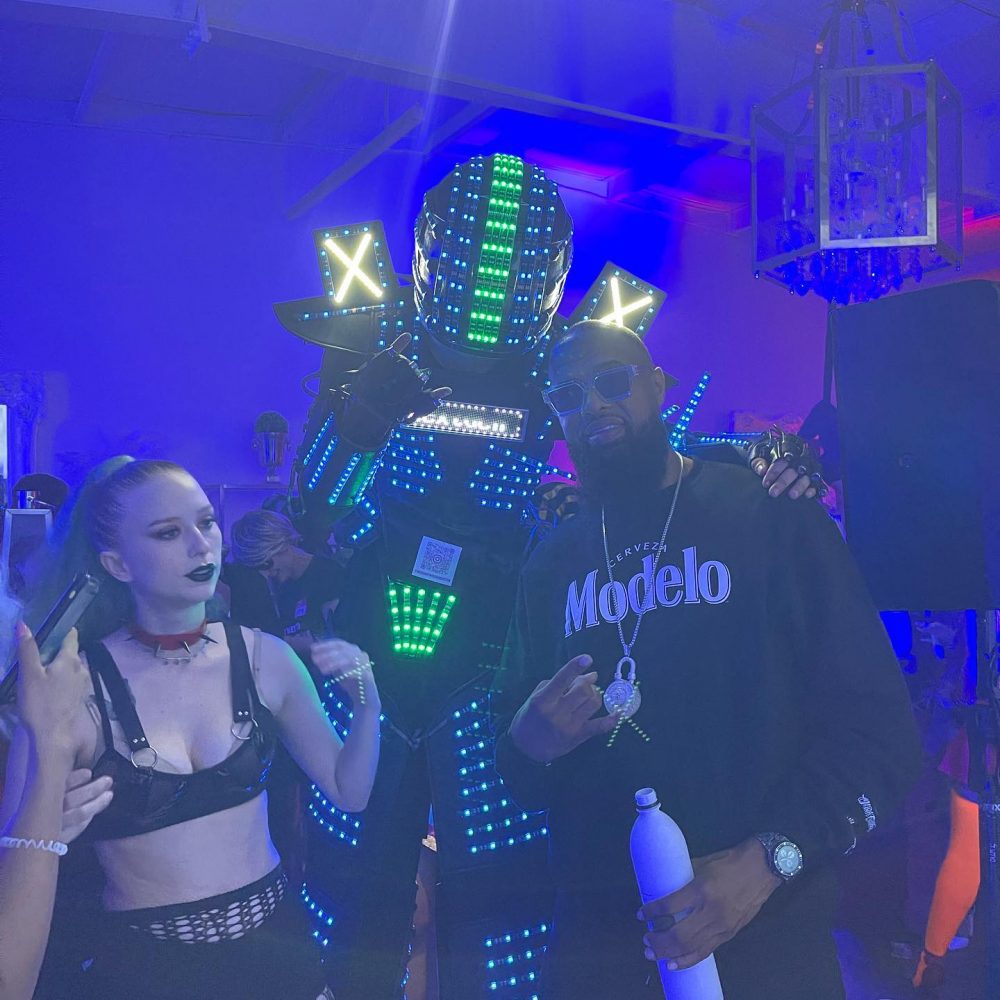 Bring the WOW factor to your event with our Professional LED Robot!
Looking to charge up your event? Want an idea to WOW your guests? Our Robot is an absolute SHOW STOPPER!!! Complete with a full body L.E.D Light suit, this is the most exciting performer for any live event!
This Larger-Than-Life LED Robot will make a huge impact at your special event. Packed with state of the art LED technology – this illuminated  Robot will amaze crowds with its impressive light display.
A favorite at corporate events, nightclubs, private parties, and promotional events this LED Robot also has a softer side and can cater to weddings, quinceaneras, bar mitzvahs and birthdays. With this LED Robot giant at your event expect an excited atmosphere that will not fail to bring a smile to your guests' faces.
Types of Events
PARTY LIKE A ROCKSTAR
LED ROBOT PARTY
EVENT GALLERY
Get Quote for Special Event
Reach out at any time. We'd love to answer your questions and get your next party started!